HP Elite Slice Desktop Ultra-Small Form Factor Business Desktop Computer ( Intel i7 Quad-core, 16GB RAM, 1TB SSD, Wifi, Bluetooth, Win 10 Pro)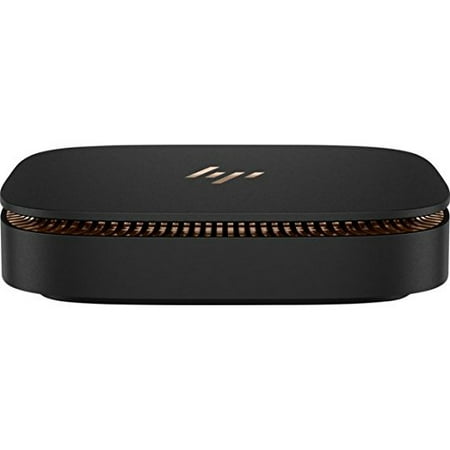 MichaelElectronics2 has upgraded the computer to offer the product with configuration as advertised above. The manufacturer box was opened by our highly skilled technicians in order to test and perform upgrade. Defects & blemishes are significantly reduced by our in depth inspection & testing with a upgraded configuration. Feel free to contact us if you have any question regarding to the upgrade or products.
HP Elite Slice Desktop Ultra-Small Form Factor Business Desktop Computer
? Intel Quad Core i7-6700T with Intel HD Graphics 530 (2.8 GHz, up to 3.6 GHz with Intel Turbo Boost, 8 MB cache, 4 cores)
?1TB Solid State Drive (SSD)
?16 GB RAM
?802.11ac Dual-Band Wifi and Bluetooth
?Ports: 1 USB 3.1 Type-C (charging); 1 USB 3.1 Type-C (alternate mode DP); 2 USB 3.1 Type-A (1 charging); 1 DisplayPort; 1 HDMI; 1 RJ-45; 1 headphone-out/microphone-in combo
?Windows 10 Professional (Win 10 Pro)
?Dimensions (W X D X H): 6.5 x 1.38 x 6.5 in
?Weight: 2.31 lb
? The HP Elite Slice has a modular design. This allows you to pick and choose stackable options to add functionality, such as the Audio Module (sold separately) or ODD (Optical Disk Drive) Module (optional). You can also swap out the factory cover for other options, such as the Collaboration Cover or Wireless Charging Cover (also sold separately). Weighing just 2.31 pounds and measuring 1.38" tall, the HP Elite Slice embraces the ultra-small form factor. It also has a matte black finish with copper accents for a clean look.
?The system features a 6th Gen Skylake Intel Core i7-6700T Quad-Core processor, USB 3.1 Type-C, DisplayPort, HDMI, 10/100/1000 Mbps Gigabit Ethernet, headphone/mic combo jack, 802.11ac Wi-Fi, Bluetooth, and the HP Slice Connector, which allows you to connect stackable options. A USB slim keyboard and a USB mouse is included.