×
---
---
HQRP 2- Pack Washable Primary Filters for Hoover UH70931PC WindTunnel 3 Pro Pet Bagless Upright plus HQRP Coaster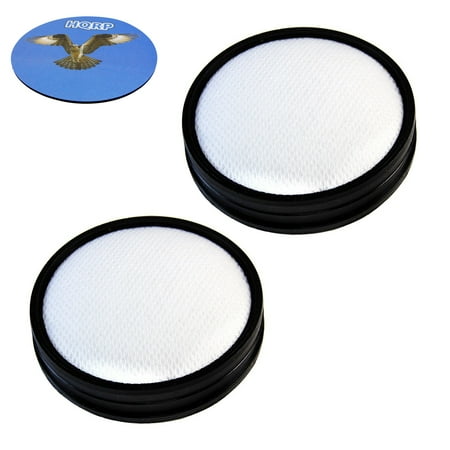 HQRP Kit: 2 Washable and Reusable Primary Filters. The filter is located directly underneath of the dirt cup assembly. We suggest that you should wash the filter every 30 days, to remove any debris and ensure peak performance. This filter is of a high durability, and needs replacing every 2-3 years only, unless you, or someone in your home suffers from breathing issues such as asthma, or has allergies.
Changing & Cleaning the Filter:
1. Pull the tab on the filter to remove it from the dust bin.
2. Replace with replacement filter
3. Rinse dirty filter under warm water, until the filter no longer is visibly dirty.
4. Let Air dry for at least 24 hours before reinstalling it into the vacuum for use.