×
---
---
Laura Ingalls Wilder: the Little House Books, Volume 1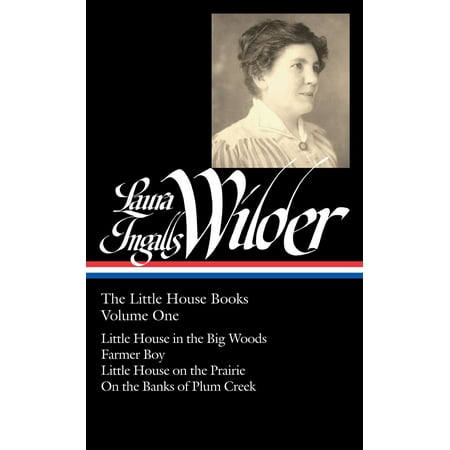 Originally published from 1932 to 1943, Laura Ingalls Wilder's
Little House
books are classics of children's literature, beloved by millions. But readers who last enjoyed them as children may be astonished at the quiet poetry of Wilder's prose and the force and poignancy of her portrait of the lives of American pioneers. Now The Library of America and editor Caroline Fraser present a new two-volume edition that affirms Wilder's place in the American canon, reintroducing these enduring works to readers young and old. Here, for the first time in two collectible hardcover volumes, are all eight
Little House
novels—brilliant narratives of the early life of Laura Ingalls and her family as they grow up with the country in the woods, on the plains, and finally in the small towns of the advancing American frontier—plus the posthumous novella
The First Four Years
, which recounts the early years of the author's marriage to Almanzo Wilder. This first volume includes
Little House in the Big Woods
,
Farmer Boy
,
Little House on the Prairie
,and
On the Banks of Plum Creek
, plus two rare autobiographical pieces that address the need for historical accuracy in children's literature and reveal real life events not included in the novels.
A companion volume gathers By the Shores of Silver Lake, The Long Winter, Little Town on the Prairie, These Happy Golden Years, and The First Four Years
Each volume features a newly-researched chronology of Laura Ingalls Wilder's life and career, and helpful notes. The volumes are also available in a deluxe collector's boxed set, The Little House Books: The Library of America Collection.