Evolved: Chronicles of a Pleistocene Mind (Paperback)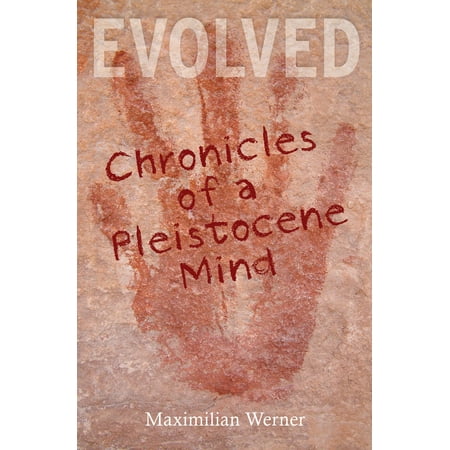 How did you choose your home? What side of the bed do you sleep on? Could you be like a spider? In this memoir-infused exploration of evolutionary theory, Maximilian Werner shows how our Pleistocene instincts inform our everyday decisions and behaviors in a fresh and friendly modern-day
Walden
. "Werner's prose is compelling, his natural history is thoroughly engaging, and his line of curious inquiry is an admirable attempt to better understand humanity and its changing relationship with the external world."
--
Publishers Weekly
"Werner questions why he responds to particular situations in particular ways, from choosing which bedroom to give his son to feeling less protective of a friend than of his wife during hikes, and tries to connect those subconscious decisions to evolutionary reasons."
--
ForeWord Reviews
"Werner makes evolutionary theory accessible through case studies of both human and nonhuman subjects, teaching us how immersed all living creatures still are in the things that made the difference between life and death hundreds of generations ago."
--
Salt Lake City Weekly
"This book provides an entry in to the great epic of evolution in a way that makes it both accessible and inspiring. This is no small accomplishment and we are all indebted to Maximilian Werner."
--
Mary Evelyn Tucker
, co- author,
Journey of the Universe
"Join this sensitive and perceptive naturalist as he explores his yard and nearby caves and mountains, carefully observing the activities of myriad life forms, and then reflecting insightfully on the evolutionary story we share with them. Learn from him how to feel completely at home in the world."
--
Loyal Rue
, author of
Religion is Not about God: How Spiritual Traditions Nurture Our Biological Nature and What to Expect When They Fail
"Werner's book, thought-provoking and emotionally satisfying, takes us on a journey, a journey that ultimately urges each one of us to get up, go outside and hunt around the edges of our homes for the mysteries that await."
--
Sylvia Torti
, author of
The Scorpion's Tail