×
---
---
Preferred Plus Hot/Cold Therapy Head-Neck Pad - 3.5X22.5 Inches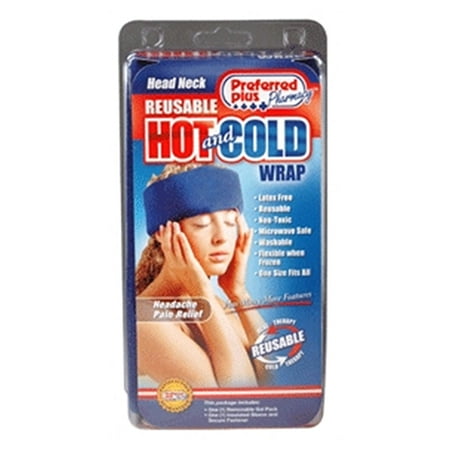 UPC: 775965571154 - Preferred Plus Hot/Cold Therapy Head-Neck Pad - 3.5X22.5 Inches - Contours to affected areas with safe adjustable compression. -
Hot/Cold Therapy Head-Neck Pad
Comprehensive Hot/Cold therapy system.
Reusable.
Non-Toxic and environmentally friendly.
Hypo-Allergenic.
Insulated for longer therapeutic value for both Hot and Cold.
Vacuum packed in a double laminated pouch.
Microwave or stove top safe.
Remains flexible at all temperatures.
Suited for multiple anatomical uses.
One size fits all.
Fully adjustable design Hands Off applications.
Contours to affected areas with safe sdjustable compression.
Washable.
Hot And Cold Therapy is a recognized medical treatment for everyday minor injuries.
Heat Therapy is generally applied to chronic or persistent injuries such as minor muscle and joint pain, stiffness, muscle spasm and cramps.
Cold Therapy is generally applied to acute injuries within the first 72 hours following most sprains, strains, swelling and minor injuries.