×
---
---
Touched By An Angel: The Complete Second Season (Full Frame)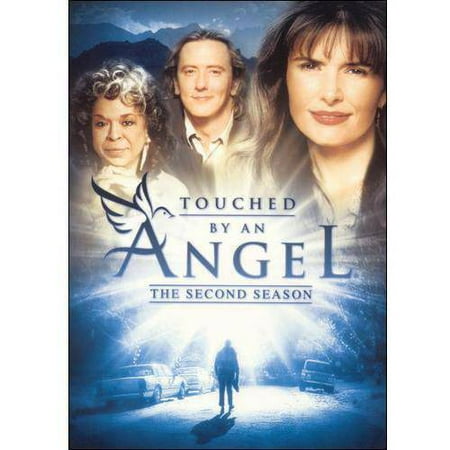 "Touched By An Angel," the landmark show that brought a message of hope and faith to millions of viewers across the globe, returns for a second season. This collection features 22 episodes that will warm the hearts of your entire family. The second season continues as Monica (Roma Downey) matures as a caseworker but still needs the firm-but-loving supervision of Tess (Della Reese). John Dye joins the ensemble as Andrew, the Angel of Death. Nominated for eleven Emmys(R), two Golden Globes, and numerous other awards around the world, "Touched By An Angel" continues to inspire the love of millions with its inspirational messages that remind us that God's love will always be there. Episodes include: Disc 1: "Interview With An Angel," "Trust," "Sympathy For The Devil" and "The Driver" Disc 2: "Reunion," "Operation Smile," "The Big Bang" and "Unidentified Female" Disc 3: "The Feather," "The One That Got Away," "'Til We Meet Again" and "Rock 'N' Roll Dad" Disc 4: "The Indigo Angel," "Jacob's Ladder," "Out Of The Darkness" and "Lost And Found" Disc 5: "Dear God," "Portrait Of Mrs. Campbell," "The Quality Of Mercy" and "Flesh And Blood" Disc 6: "Birthmarks" and "Statute Of Limitations".
Subtitles: English (Closed Captioned).
Subtitles: English (Closed Captioned).