×
---
---
Lost In Space: The Complete Series (Blu-ray) (Full Frame)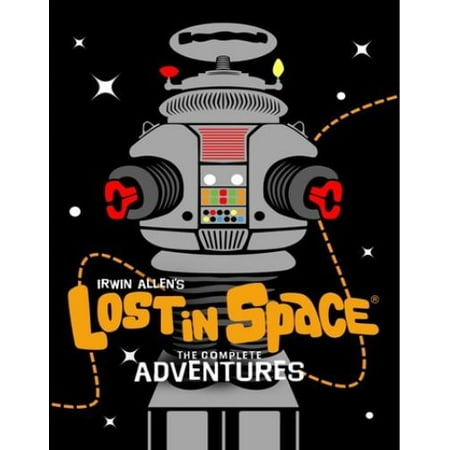 Bring home the timeless journey of Irwin Allen's "Lost In Space(R)!" follow the heart-racing, cliff-hanging adventures of John Robinson(TM) and his family aboard the Jupiter 2(TM), along with Robot B9(TM) and the delightfully devious Dr. Zachary Smith(TM). This massive 18-disc set contains all 83 episodes remastered in high definition, and loads of exciting extras with recently discovered content you won't find anywhere else in the galaxy. It's out-of-this-world fun for everyone.
Over 8 Hours Of Rarely Seen and Never-Before-Seen Extras; 50th Anniversary Interviews With Original Series Cast Members; Original Cast Reunion Performance of Bill Mumy's 1980 Unproduced Script, "'Lost In Space:' The Epilogue"; Vintage Versions of 4 Original Network Episodes (As Seen On Air In The 1960s With Original TV Commercials And Bumpers); 1973 Animated Special; 20th Anniversary Audio Interview with "Lost In Space" Series Creator Irwin Allen; 2 Full-Length "Lost In Space" Documentaries; Original Animated Series Concept Pitch Video; Unaired Series Pilot Episode: "No Place To Hide"; Original Network Commercials, Vintage Cast Interviews And Much, Much More!.
Subtitles: English SDH (Subtitles for Deaf and Hearing Impaired), French and Spanish.